NFT Guides
How to Redeem Your Digital Funko Pop! NFTs for Physical Collectibles
Collectibles colossus, Funko, have been making waves with their recent entry into the NFT space. As well as bringing their eye-catching take on various pop culture licences to each collection, each drop has also included several ways to convert digital tokens into physical Pop! Vinyl collectibles.
If you've been collecting any of the Funko NFT drops, or even if you're just now thinking about picking some up on the secondary market, you may be curious about how to get your hands on these very limited run physical rewards. Well, wonder no longer, as we have put together everything you need to know.
How it Works
Each drop (so far at least) has included 3 different ways to qualify for a physical collectible.
By pulling either a Grail or Legendary card from packs in each set, you immediately become eligible for an exclusive themed Funko Pop!, and the designs unveiled up until now have all been super exciting.
The third way of landing yourself a physical collectible is to complete a set Mastery. This involves pulling (or purchasing on the secondary market) one each of every Common, Uncommon, Rare and Epic card within each collection. Legendary and Grail cards are not required in order to obtain set Mastery (or Royalty as they have been called since Funko Halloween NFT set).
These rewards are not available for immediate redemption, however. Prizes will only be made available 120 days after each drop, and in order to claim yours, you must still have the NFT(s) in your WAX/Droppp wallet when that date rolls around. Trading or selling your token before that date will mean that it's the buyer and not yourself who will be able to redeem it for a physical collectible. Basically, when the music stops 120 days after the drop, it's the person who currently owns the qualifying NFT at that point who will get the redemption coin.
Once the 120 days have elapsed, a new token will appear in your wallet. This Redemption Coin must then be redeemed (burned) within 30 days in order to claim your collectible.
You will receive 1x Redemption Coin for each eligible NFT (or set Mastery) you have in your wallet when coins are distributed. So, if you own multiple Grail and/or Legendary tokens, or multiple copies of every Common through Epic card, you'll receive the equivalent number of Redemption Coins. There are no limits to how many physicals you can claim!
Shipping
Shipping within the USA will be free.
International shipping will incur a $25 shipping charge & an additional $15 for each additional redeemable claim.
For example, if you claimed 1 x Grail, 1 x legendary & 1 x royalty set, your total shipping cost would be $55.
Droppp Wallet
With the recent launch of Funko's new NFT platform, Droppp, you will now need a Droppp wallet to redeem a physical funko.
You can sign up for a Droppp wallet: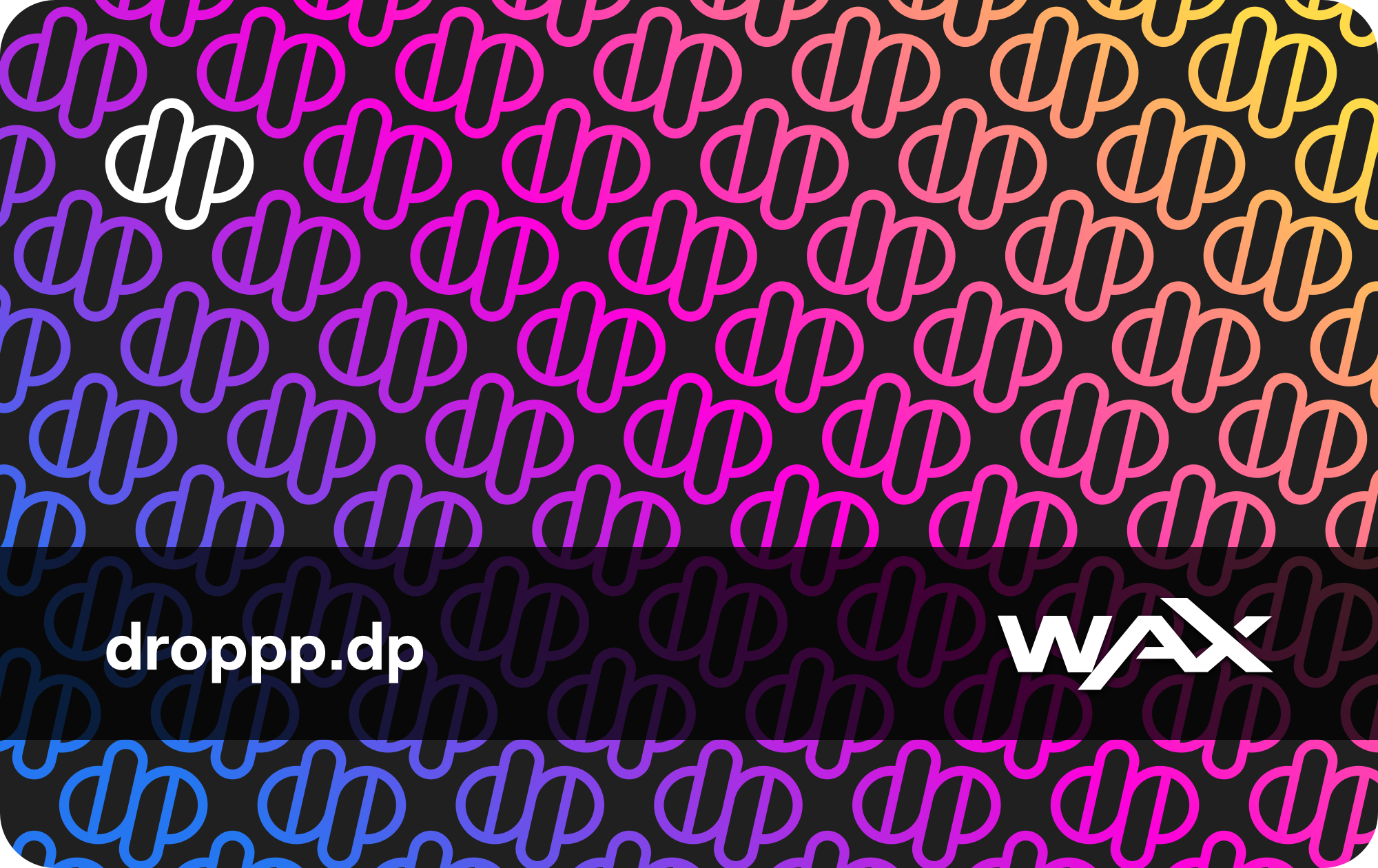 You will also get the option to buy a custom wallet address for $4.99 (we think it's worth it and have bought arodie.dp).
You can still get sent the redeemable coin to your WAX wallet if you don't want to move your existing Funko NFT collection, however, you will need to transfer the redemption coin to your Droppp wallet to go through the redemption process.
Just make sure you have a complete mastery collection in either your WAX wallet or your Droppp wallet. Don't split a mastery set across both wallets or you won't be sent a redemption coin.
Important Dates
The released Funko NFT sets so far can be found below, along with the date they dropped, and the date on which the Redemption Coin will be deposited into all qualifying wallets.
Redemption Coins will be deposited 120 days after the launch date of each set.
Remember, once the Redemption Coin has been deposited, you'll have 30 days to redeem it for a physical collectible.
You can read up on all Funko NFT redemption dates below:
Keep Updated
Follow - Arodie on Twitter.
Subscribe - To arodie.com for free and get updates straight to your inbox.