Funko NFT
The Ultimate Guide to Funko TMNT Digital Pop! NFTs (August - 2021)
The legendary toy collectable company Funko released their very first NFT collection on August 03 2021.
Digital Pop! is a new series of NFT collectables from Funko and launched with the iconic Teenage Mutant Ninja Turtles franchise.
Here you will learn everything you need to know about the Funko Digital Pop! NFTs.
So kick back, relax and grab a slice of pizza dude!
⚠️
Physical redemptions are now closed for this Funko NFT set!
1. Getting Started: WAX Wallet
Before you do anything, you are going to need WAX Wallet:
Don't worry, it's super easy to set up. You can also read our guide on setting up a WAX wallet in 3 easy steps.
You will need WAX in your account to purchase Funko NFTs. Don't worry, our guide above explains how to do this too!
2. Getting Started: Download TokenHead
Tokenhead is a neat app that you can use to organise and view your NFTs: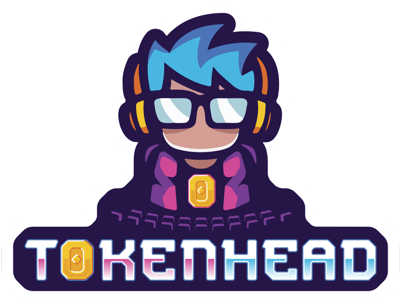 Simply log in with your WAX wallet and all your NFT collection will automatically sync.
From earlier this year, Funko acquired a majority share in Tokenhead.
This was a real statement of intent from Funko, new to entering the NFT space and showcasing how serious they are taking this project.
No doubt there will be some exciting things to come with Funko & Tokenhead.
3. Buying Digital Pop! NFT Packs
Once you have your WAX wallet, buying packs is really simple.
| Pack | Amount Released | No. of NFTs | Launch Price |
| --- | --- | --- | --- |
| Standard | 20,000 | 5 | $9.99 |
| Premium | 10,000 | 17 | $29.99 |
To buy packs, you will need to purchase from the secondary market as the launch event sold out instantly.
The launch price is always set low compared to secondary sales, so be prepared to pay a lot more. You can keep updated on future launches by signing up to arodie.com to have a chance at launch prices.
There are two packs available, a standard pack and a premium pack.
The Standard pack will net you 5 Funko NFTs and the Premium will get you 17.
To purchase, simply login to your WAX wallet:
When you click on 'market' in the header, you are looking for the collection tmnt.funko which can be filtered on the left-hand side:
When you click on tmnt.funko. It will take you to the collection. To filter for packs, simply click on packs.drop.
This will show you all packs available for sale. This will default to the 'newest' listings. You can toggle by the lowest price, by changing the top right dropdown filter to 'Price (Lowest)':
This is a great way to find the best price for the pack you want. Keep this in mind though, there is a delay in the 'Listings (Newest)' appearing in the 'Price (lowest)' filter. It's a good idea to check the lowest price first and comparing against the first page of the 'Listings (Newest)' results.
This will ensure you get the best price available for the pack you want (or any NFT you purchase through the Atomic Hub).
You can also use the search bar to narrow down your search further. For example, if you only want to browse all the Standard packs available, simply type in 'standard':
Once you have found the price you are happy with, you can either click 'buy' which launches a quick buy pop-up. Or you can inspect the NFT further by clicking on the image or 'details' button.
We recommend you use the 'buy' button method, as it pulls the most important information you need for making a purchase:
The first thing to look out for is the tick symbol against the collection name. This means it's been verified by the Atomic Hub and you know you are buying a genuine Funko NFT (yes, there are fake listings out there).
Next to look for is the mint number (the sequence order in which the NFT was minted against the template), the seller account and of course, the price. This is displayed in WAX first and the dollar value in brackets.
Another useful piece of information is the number next to the 'flame' symbol. This shows the number of packs that have been opened. In NFT terms, this means the NFT no longer exists and is 'burned', hence the flame symbol.
If you hover or tap on the 'of 20,000' it will also show you the current existing supply (how many packs are left).
Once you are happy to proceed, simply click 'Buy for x WAX'. You will need to confirm the transaction and wait whilst the order processes. A tick symbol will appear once successful.
Congrats, you have purchased a Funko TMNT pack and it will now be in your inventory!
Open your Funko NFT pack and let us know in the comments what you get!
If you can't afford a full pack, don't worry, you can buy a slot in a pack opening on WAXStash. Once all the slots are filled, the opening will happen and your slot will be assigned a random NFT from the pack. Cool!
Of course, you don't need to buy a pack. You can buy character cards direct from the secondary market too.
To do that, when you search for tmnt.funko, simply click on series1.drop. This will filter all the series one digital trading cards. You can also filter further, by selecting the 'rarity filter' on the left-hand side.
4. The TMNT collection & rarities
The collection features 15 characters from the Teenage Mutant Ninja Turtles franchise.
Fun fact, the UK name is 'Teenage Mutant Hero Turtles', as 'Ninja' was seen as too violent for children!
These are brilliantly captured as gorgeous digital trading cards.
We have all our favourite turtles: Leonardo, Raphael, Michelangelo and Donatello. Our master Splinter and April O'Neil (who was first a computer programmer in the original comics, then a news reporter and even as a warrior in the adventure comics) rounds of our main goodies!
They don't half look bodacious!
Supervillain Krang to all-time classic villain Shredder are all here. Casey Jones, the crime-fighting vigilante by night, is ready to protect his friends April and the Turtles.
Donatello made Metalhead is even here for the fun!
There are six rarities to collect (with unpacking chance % below):
| Rarity | % Odds Of Unpacking | Total Circulation | Per Unique Template |
| --- | --- | --- | --- |
| Common | 49% | 132,300 | 3,007 |
| Uncommon | 27% | 72,900 | 2,700 |
| Rare | 14% | 37,800 | 2,520 |
| Epic | 8% | 21,600 | 2,160 |
| Legendary | 1.63% | 4,401 | 1,467 |
| Grail | 0.37% | 999 | 999 |
Characters don't come in all rarities. For example, Metalhead is only available in common rarity (with six different common designs). Each unique Metalhead common template is capped at 3,007 mints.
The Grail tier, the rarest of them all, has a max supply of 999 and is only available in one character, Leonardo:
The legendary rarity has a max supply of 1,467 per character template and is available in Bebop, Shredder and  Casey Jones.
The Funko NFTs can also feature cool animation like this Epic Donatello:
There was also a chance to win a special 1/1 NFT featuring Freddy Funko or Max Tokenhead. These have all since been found, but you can find them on the secondary NFT market for a pretty penny.
Instead of the special 1/1, you will find a silver TMNT coin in your pack. However, these have been confirmed to have no use and there is no plan for them right now.
But that's not all.
The two rarest TMNT tiers, Legendary & Grail, have an incredible prize up for grabs!
5. Claim A Rare Physical Funko Pop!
⚠️
Physical redemptions are now closed for this Funko NFT set!
Legendary & Grail
Legendary & Grail tiers can be used to claim a physical Funko Pop! These physicals are exclusive to this NFT drop and won't be re-released anywhere else.
How cool is that!
To redeem, you have to hold a Legendary or Grail tier NFT in your wallet, 120 days after launch (1 December 2021).
Grails are limited to 999 (Leonardo) physicals and legendary are limited to 1,467 (Bebop, Shredder & Casey Jones) physicals.  It's highly unlikely that all these will be redeemed as many packs are often left unopened.
Master Collection
You can also complete the master collection, collecting all Funko TMNT NFTs from common to epic rarity. Hold all these Funko's in your wallet and you will get a unique physical Freddy Funko (seen above, limited to 2,160. Again we expect a lot less to actually be redeemed).
To easily see what you need to collect, simply click on your inventory in the Atomic Hub.
Then tap collections:
Select 'TMNT x Funko Series 1'. You will see the rarity tier tabs at the top, from Common to Grail. You need to collect very Common, Uncommon, Rare and Epic on these lists:
As you can see, I have two epics. The epics I don't have are greyed out. From here you can click 'quick buy' and it will automatically pull a pop-up buy page for the lowest market price. Neat!
What is your favourite @OriginalFunko #TMNT physical pop!

Vote now! (Images in the comments)

Exclusive to @WAX_io and Digital Pop! NFTs.#FunKon2021 #NFT #Funko #FunkoPop #WAX

— Arodie (@arodie_nft) August 6, 2021
Redeeming your physical Funko Pop!
Once you have your Legendary, Grail or complete Master Collection, simply hold them in your wallet on the 1st of December 2021.
You will then be dropped a special Redemption Coin that can be burned (burning means the NFT will no longer exist and you will get the Physical Pop! in return. Don't burn anything until full information on claiming has been disclosed nearer the time!).
Also, it's important to note that the legendary, Grail and Master Collection NFTs won't be burned. So these sets won't get rarer through a burning event (something NFT collectors look out for).
It's only the dropped coins that will be burned, so you can still enjoy your cool digital collectable after you have claimed the physical.
If you sell your Legendary or Grail tier NFT before the coin drop event, you will not receive the redemption coin. Only the WAX account that holds a Legendary, Grail or Master Collection NFTs on the day of the event will get the redemption coin.
You will have 30 days to redeem your Redemption Coin from the day it is deposited in your WAX account.
All U.S addresses will have their physical Pops! delivered for free and can be expected within 30 days from redemption. International shipping may carry a fee.
No doubt these coins will be used to incentivise NFT collections going forward as Funko themselves say "a Redemption Coin is a redeemable NFT that represents a collection achievement".
It's also important to note that any physical Funko that isn't claimed, will either not be printed or destroyed. The only way to get hold of these physicals is through this NFT project (or buying from an owner once released).

Now you know everything there is to know about Funko Digital Pop! NFTs!
Why don't you check out the latest Funko Big Boy NFT drop.
Cowabunga dude!
6. Keep Updated
Follow these tips to never miss a Funko beat!
Join - The WAX Funko discord chat.
Subscribe - To arodie.com for free and get updates straight to your inbox.