The Uplift World Gratitude land sale opens November 6 @ 12pm EDT.
The Uplift World? Gratitude? Read on to find out more!
What is the Uplift?
What do you get when you mix Minecraft, NFTs and a healthy dose of gratitude?
The Uplift World!
Through the power of NFTs, you can own your very own plot of land (or rail) in the Uplift Minecraft metaverse.
Only you can build on your plot thanks to your special land/rail key NFT. You can also give builder rights to your friends (or even contractors!) to help you build.
Neat!
Plots of land/rail are sized similar to how Steve measures his boot size...in square feet (Badum tish)!
The smallest and most common plot size is 50 x 50 Minecraft blocks, with bigger plots up for grabs (including massive estates!).
Multiple Worlds
There are multiple Minecraft worlds in the Uplift, either in Creative or Survival Mode.
Creative mode lets you go wild, build massive structures with unlimited resources. The only limits here is your creativity and your plot boundaries.
Survival mode adds a whole new dynamic with managing inventory, resources and surviving mob attacks! Your land plots may differ in biome (for example Ocean or Forest), offering unique and varied resources that you can trade with other players.
The Gratitude Land Sale
Gratitude is a survival world in the Uplift, with players desperate to get the opportunity to own land/rail near bustling community structures, such as @anyobservation and the new Joey Chips Gallery (yep, there are art galleries in the Uplift!).
Now the Uplift team have delivered and are giving you the opportunity to own a slice of this prime Gratitude real estate!
Estate Sale
The Gratitude Land Sale will begin November 6 and will kick off with the Estate Sale, which will last for only 24 hours.
Estates are connected land and rail plots, with each plot randomized in size ( min 50 x 50 per single plot).
| Estate Size | Sale Type | Price | Marketplace |
| --- | --- | --- | --- |
| Small (6 Land / 2 Rail) | Buy Now | $2k | Nefty Blocks |
| Medium (estates larger than small) | Auction | From $2k (Starting Bid) | AtomicHub |
| Empire (20 land / 4 Rail) | Auction | $10k Reserve | AtomicHub |
Check out the Estates on sale below:
Small Estates (6 Land / 2 Rail) can be bought instantly for $2k on Nefty Blocks. Any Estate larger than small ( for example, 6 land / 4 rail) will be auctioned on the AtomicHub with a starting bid of $2k.
Ever wanted your very own Minecraft Empire? Well now is your chance. The Empire estate (20 land / 4 rail) will be auctioned on AtomicHub, with a reserve price of $10k.
When the estate sale finishes 24 hours later, the Pack Sale will begin!
Pack Sale
900 randomized packs will be up for grabs to members on the Uplist, giving you the chance to own a plot of land or rail in Gratitude.
Each pack will contain:
1 x random land or rail key in Gratitude Map (4% chance of a 100 x 100 land)
2 million Aether
Bonus Slot - 5% chance of 1 x random land key in another Uplift Map
The cost of each pack will increase as each tier of 300 is sold off:
| Sale Tier | Price |
| --- | --- |
| 1st 300 | $200 |
| 2nd 300 | $225 |
| 3rd 300 | $250 |
So be quick to get a slice of Gratitude for only $200!
What's the Uplist?
Ok, so you need to be on the Uplist to take part in the Pack Sale, but what the heck is it?
The Uplist is a list of all the wonderful people who have shown their helpful, kind and creative nature to do good for the Uplift community.
You see, the Uplift World is founded on positivity and gratitude, giving players the opportunity to create new memories, whilst doing good things for each other and the planet.
To get on the Uplist, join in the conversation and show off your kind, interesting self and someone may just add you to the list!
New to the Uplift?
Want to get involved in the Uplift World, but not sure where to start? Well now you do:
Quick start guide
Everything you need to know to get started on the Uplift.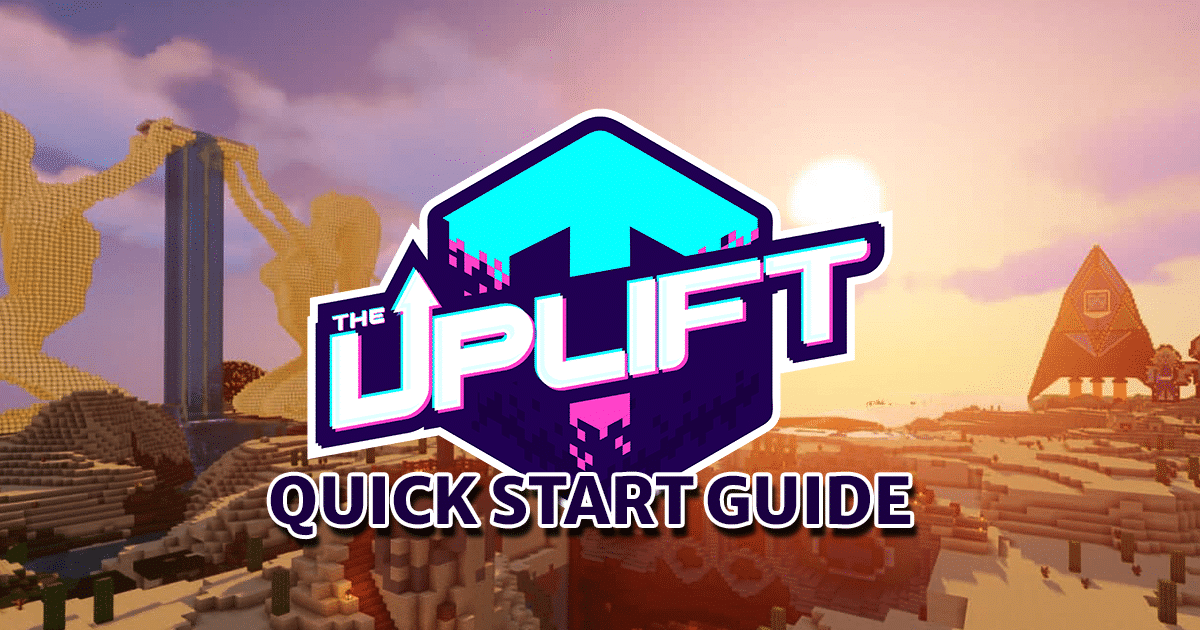 Where to buy WAX
You will need WAXP to take part in the Gratitude sale or buy on the secondary market. Here is where you can buy WAX.
How to buy NFTs
Buy an NFT!? It's easier than you think. Here is a guide to AtomicHub, the most popular WAX marketplace.
Keep Updated
Follow - Arodie and Uplift World on Twitter.
Subscribe - To arodie.com for free and get updates straight to your inbox.
Watch - The Uplifters YouTube channel.
arodie.com articles are not financial or investment advice.