You may have missed the BluDAC rocket to Polygon and wondering how you can still get involved.
The good news is that you can! All we need is some MATIC, polygon's crypto token, and we are good to get started.
Once we have MATIC, we can swap for $CRYSTL and then stake to earn $BLU. Or we can even swap half of our MATIC for $BLU, provide liquidity, and then stake our LP tokens to earn CRYSTL.
YES!
Oh, and if you did make the rocket and you don't want to swap your $BLU for MATIC, you can follow these steps too!
Polygon Wallet
Make sure you have a Polygon Wallet before you do anything else. We have a guide on how to do this with MetaMask (hotlink straight to the relevant section below):
Buy MATIC - Crypto.com
There are many different exchanges that you can use to buy MATIC. In this example, I will show you how to do it on Crypto.com as it's super easy and the withdrawal fees are low.
If you don't already, you can set up a crypto.com account by downloading the Android or IOS app: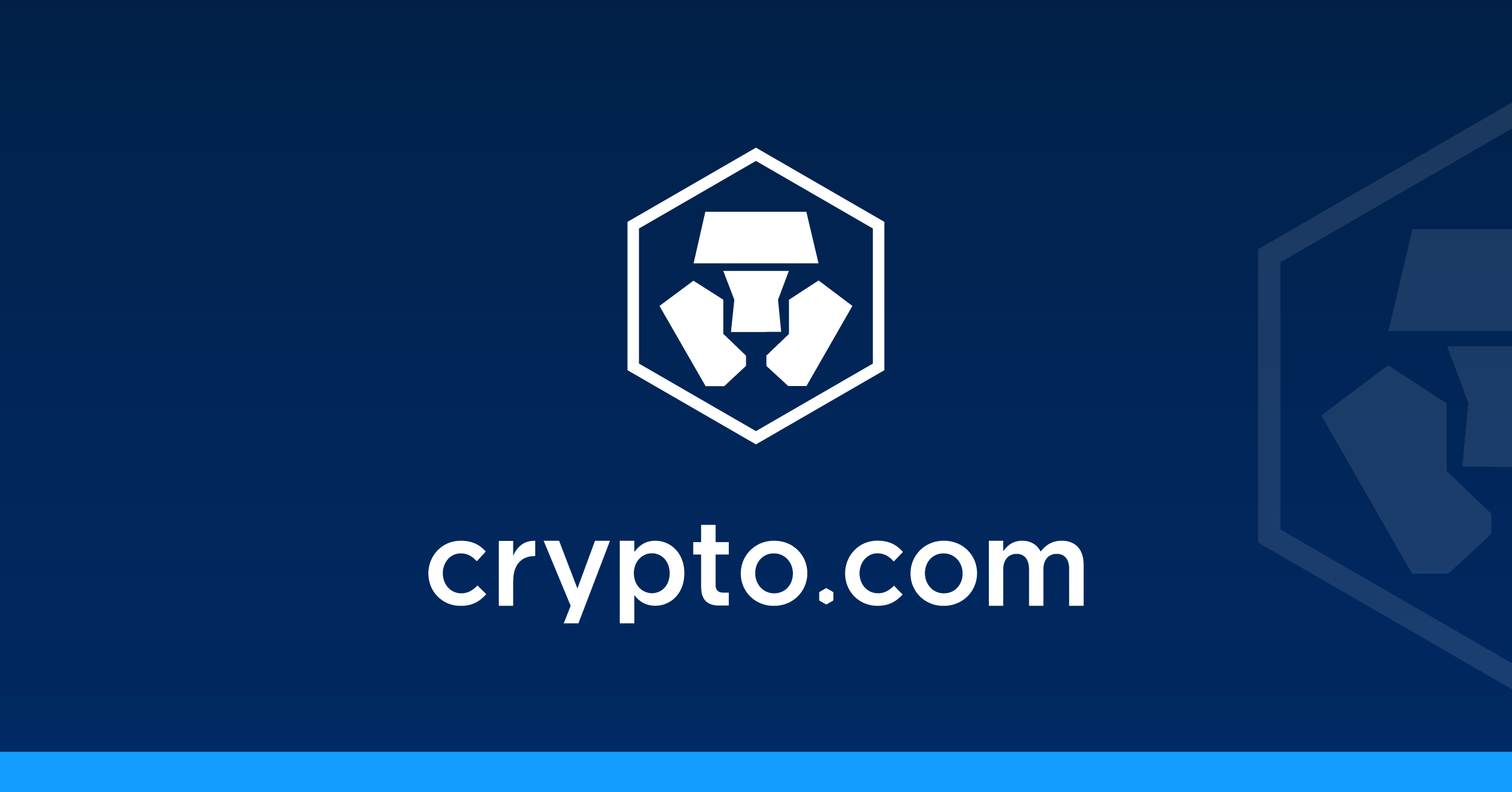 When you have your account ready to go, tap the lion symbol in the footer:
Then tap Buy:
Here you can search for either MATIC or Polygon. Select Polygon in this list:
Now you can simply add how much you want to spend. In this example, we will add a modest 40 MATIC:
Once you have the amount keyed in, click Buy, check the summary and tap Confirm.
That's it done, you are now the proud owner of MATIC!
Now let's shuttle this over to space.
Transfer MATIC to Polygon Wallet
Now you want to transfer your MATIC to your Polygon Wallet. Again, this is easier than a Sunday morning!
Tap on the lion symbol in the footer:
Then tap on Crypto Wallet:
Now select Polygon from your wallet list:
This will take you to the MATIC token page. Tap transfer over to the right.
Next tap withdraw in the bottom tray:
Tap External Wallet.
You'll now need to add a new wallet to your Withdrawal Whitelist.
Tap Add Wallet Address:
Make sure you select Polygon as the network. This will send your MATIC direct to your Polygon Wallet (you must have one set-up or you will lose your withdrawal).
If you select ECR20, it will send the tokens to your Etherium wallet (at much higher fees!).
Add your Polygon Wallet Address in the field and choose a Wallet Name (I kept it simple by just calling it Polygon).
Now you can add the amount you want to transfer across. I will send the MAX amount across, which you can do quickly by tapping the blue MAX link in the bottom right.
Once ready, tap withdraw.
You will see a summary of the transaction and the small 0.08 MATIC fee. Click Confirm and that's you done!
Check your Metamask wallet and your MATIC should arrive shortly.
Boom!
Wondering how you can do all those awesome things with MATIC? Read how you can invest in liquidity pools on crystl.finance.
Keep Updated
Subscribe - To arodie.com for free and get updates straight to your inbox.
Read - our guide on BluDAC rocketing liquidity pool rewards.
arodie.com articles are not financial or investment advice.